by:Larm 2014 torsdag 27. februar kl 20.30 på Herr Nilsen
27.02.2014 20:30 Div. artister Herr Nilsen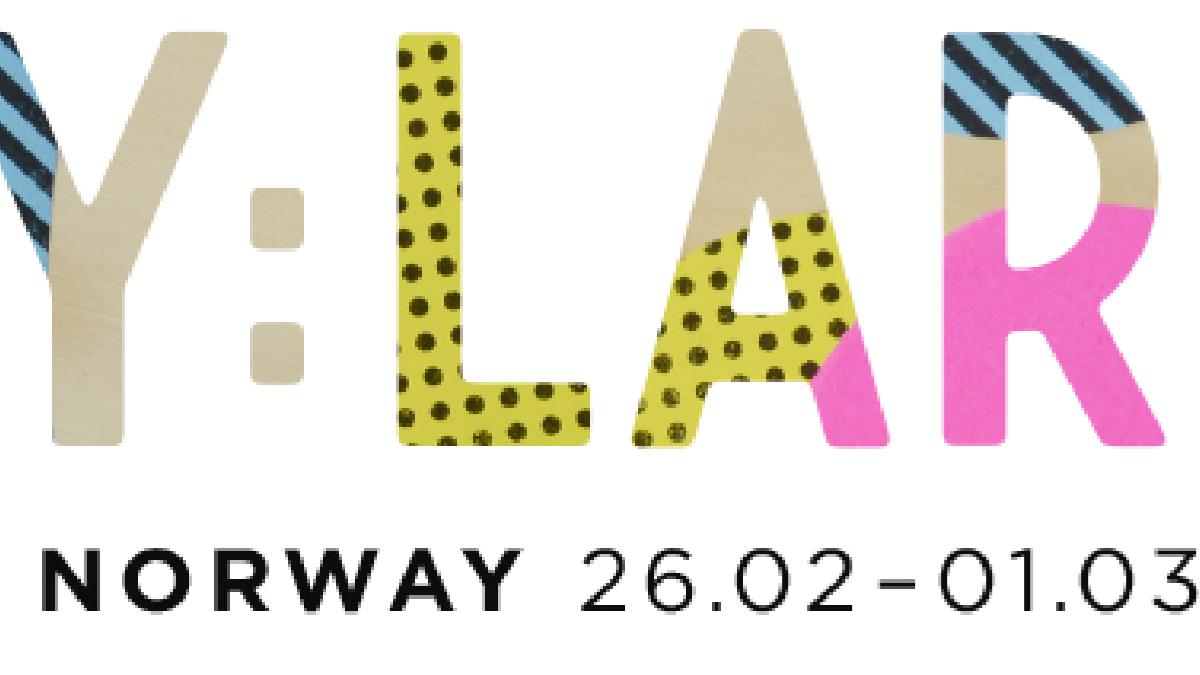 By:Larm er Skandinavias største musikk-kongress. Konseptet er todelt med en festival og en konferansedel. De siste åra er by:Larm arrangert i Oslo og Østkanten Bluesklubb er igjen invitert med. Herr Nilsen er offisiell scene og ca 15 band vil spille over tre dager. Tradisjonen tro er vinnerne av Union Bluescup på Notodden i august klar på scenen. Bær over med oss for at det meste av artisttekst er på engelsk for disse tre kveldene.
Program torsdag:
20.30 Sigurd Julius (NO)
21.30 Daniel Kvammen (NO)
22.30 iampsyencefiction (NO)
23.30 Pixel (NO)
00.30 Ine Hoem (NO)
20.30 Sigurd Julius (NO) Vindskeiv popmusikk, gjort på egen hånd
Sigurd Julius har nettopp vunnet NRK Urørt-finalen og timingen er perfekt i forhold til spilling på by:Larm.
Sigurd Julius slo umiddelbart an da han og seksmannsorkesteret debuterte i en krok på Café Løkka våren 2011. Oppmerksomheten tiltok da debut-EP "Gi et lite pip" høstet eksellente kritikker i oktober 2011, før han i mars 2012 viste det trønderske publikum at han var her for å bli med minialbumet "Skull ønsk vi kunn vær dem vi va da vi ønska vi va dem vi e" .
En trespors utgivelse titulert "Gi faan" ble sluppet på det klassiske formatet MC-kassett 18. januar 2013, som en liten mellomlanding før høstens etterlengtede debut.
1. november slapp Sigurd Julius og orkesteret sin første fullengder. 10 låter, spilt inn i et studio de har snekra sammen sjøl. Tilgjengelig på 180-grams vinyl, CD og via iTunes. Siden har de turnert landet på kryss og tvers.
21.30 Daniel Kvammen (NO)
Daniel Kvammen is a singer/songwriter based in Oslo.
Born and raised in Geilo, Norway he grew up with musical references such as Neil Young, Bob Hund and his fellow villager Stein Torleif Bjella. Daniel writes his lyrics based on personal life experiences, switching between a melancholic touch and a humoristic atmosphere.
Daniel Kvammen released his first official single autumn 2013 on Snertingdal/ACT/Cosmos. During spring and summer 2014 Daniel will be touring several clubs and festivals.
http://bylarm.no/nor/artists/13862
22.30 iampsyencefiction (NO)
Aleksander Johansen started his musical career as a lonely troubadour under the northern lights in Lofoten, Norway. iampsyencefiction have become one of Oslo's most exciting music collectives the last few years, now expanded to a full band including Nils Martin Larsen (ex. Lama), Simen Aasen (Einar Stray), Eirik Kirkemyr (Dråpe) and Eivind Almhjell (The Little Hands of Asphalt, Sunturns). Iampsyencefiction's sound can be compared with The National a'la "Alligator", Kurt Vile's "Childish Prodigy" or Red House Painters' "Songs for a blue guitar".
After releasing the cassette "Don't Stall" on Siste Sukk in the summer of 2012, they got chosen as "ukas urørt" by the Norwegian radio show Urørt and as one of the top five releases of the year by music blog Nymusikkhverdag. In the Autumn of 2013, iampsyencefiction got name dropped by none other than Bon Iver during the Volcano Choir gig in Oslo, after doing a support act before the show.
Their first EP was released on the Norwegian label Tender in November 2013.
23.30 Pixel (NO)
Following up on its acclaimed 2012 debut Reminder (Cuneiform), which established the quartet as a bold new voice on the international jazz scene, the young Oslo-based band delivers a stellar second album that makes a mighty big musical statement.
Led by double bassist, vocalist, and songwriter Ellen Andrea Wang, she recently recieved the 2013 TONO prize, category «Årets Utfordrer» Innovator, for the song "Call Me" from Pixel debut album. Wang together with Jonas Kilmork Vemøy (trumpet), Harald Lassen (saxofon)and Jon Audun Baar(drums) further refines its fervently creative vision with We Are All Small Pixels, a genre-smashing manifesto that translates ancient spiritual insight into the digital age.
Using all acoustic instruments and the line-up of the classic, piano-less, 'modern jazz' quartet plus vocals, Pixel combine the sounds of modern jazz with the energy and attitude of rock musicians performing catchy, indie-pop songs.
This is definitely jazz, but it's jazz that rock and pop audiences can relate to. There are other jazz bands who do 'cross-over' music, but whenever they do, they pick up electric instruments, drum machines, synthesizers, etc. No other group is doing it all acoustically with a traditional jazz line up, which makes Pixel's 'jazz-into-pop' music unique and impressive.
Pixel won the UK Music Video Awards 2013 "Best International Dance Video" for Call Me.
Together in Pixel, these 4 talented musicians form one of the fastest rising and most innovative ensembles in Scandinavia's flourishing jazz scene. Performing at Scandinavia's jazz festivals and clubs before ever-increasing numbers of fans, recording albums that garner international critical acclaim, winning numerous awards, the young Pixels are poised to take the international jazz stage by storm.
http://bylarm.no/nor/artists/13992
00.30 Ine Hoem (NO)
After many years with playing in various bands, receiving Spellemann (Norwegian Grammy) nominations and a variety of awards both at home and abroad, Ine Hoem is ready to make her debut as a solo artist. With snappy tunes and a wide musical palette, in particular electronica and post modern pop, Ine Hoem is making headway in a whole new direction. The first fruits of her labors have already seen the light of day in the form of "Get It Off" and the recently released "When We Collide", both of which made the C-list at radio channel P3. This past Summer she has played Klubb:Øya, Vinjerock, Norwegian Wood and Volumfestivalen. On the 11th of October she released an EP entitled "The Island" on Impeller Recordings and subsequently embarked on a nationwide tour. In 2014 she will begin work on recording the album with her next single already slated for February.
"Her unmistakable, velvety voice is always pitch perfect and she possesses a certain charm that is more reclusive than self-conscious. Her music is poppy but with a little twist here and there, and it is these details that prevent it from being too mainstream." – Adressa
"Ine Hoem's safe, but far from traditional voice may well elevate her to heavenly status in the Norwegian electronic pop world." – NRK P3
"Solid songs and fantastic phrasing. Excited to hear what else she has up her sleeve." – Brian Johnston, Atlantic/APG
http://bylarm.no/nor/artists/14413